Food University
Food University is a nonprofit organization which partners with grocery stores with the goal of educating the public on important health information, as well as helping children and young adults learn how to make their own delicious and wholesome meals at home through education, engagement and guidance.
Our food system is plagued with bad food. Every year 680,000 people die from the food they eat. Many people never have the opportunity to learn how to cook their own meals, or about the importance of eating wholesome meals.
Food University's mission is to educate, engage and guide communities towards adopting healthier lifestyles; by helping them learn how to cook, and to make important health information fun and available to the community at the source of the food.
Mini-Documentary: Understanding America's processed Food System
I created this mini-documentary based on information I found while doing secondary and primary research to help explain the problem we face in a capitalist food system. The documentary highlights how our food corporations are under tremendous pressure to innovate and increase profits using not-so-healthy methods. In our food system, companies are forced to sacrifice our health for profits, creating irresistible and convenient snacks, treats, and meals causing a pandemic of overconsumption of salt, fat, and sugar.
How it works
Food University has two important factors which make it a whole. First, is the in-store service. Second is the smartphone app which helps people at home.
Meet the food Advisor and the Food Mentor!
1. The Food Advisor
Answers all your questions about nutrition, cooking, and health.
Responsible for answering any questions about food and making learning about nutrition engaging and fun for customers.
The Food Advisor has a large tool set of workshops, exhibits, and demonstrations designed to engage the public in basic and important nutritional knowledge.
They partner with public schools giving children access to education related to food, nutrition, and health.
2. The Food Mentor
The Food Mentor is a combination of a nutritionist and personal trainer.
They teach people how to plan, shop, and cook their own meals at home and guide people through how to adopt a healthier lifestyle with the goal of improving their physical health through their diet.
What it's like to become a member:
This illustrated storyboard is intended to convey the customer journey of how a customer becomes a Food U member and begins to use the service. The main character and quotes are from real stories I collected in my research.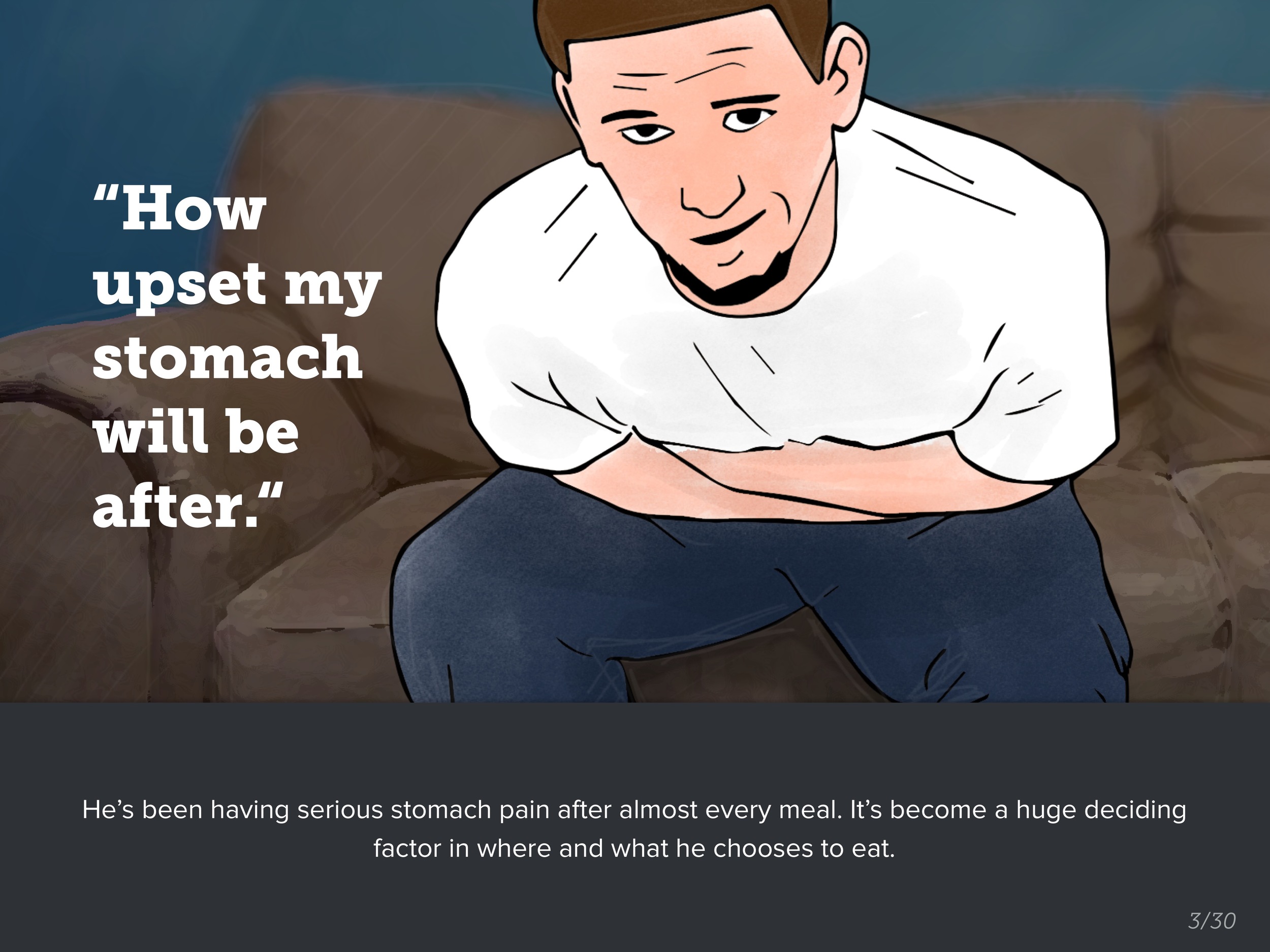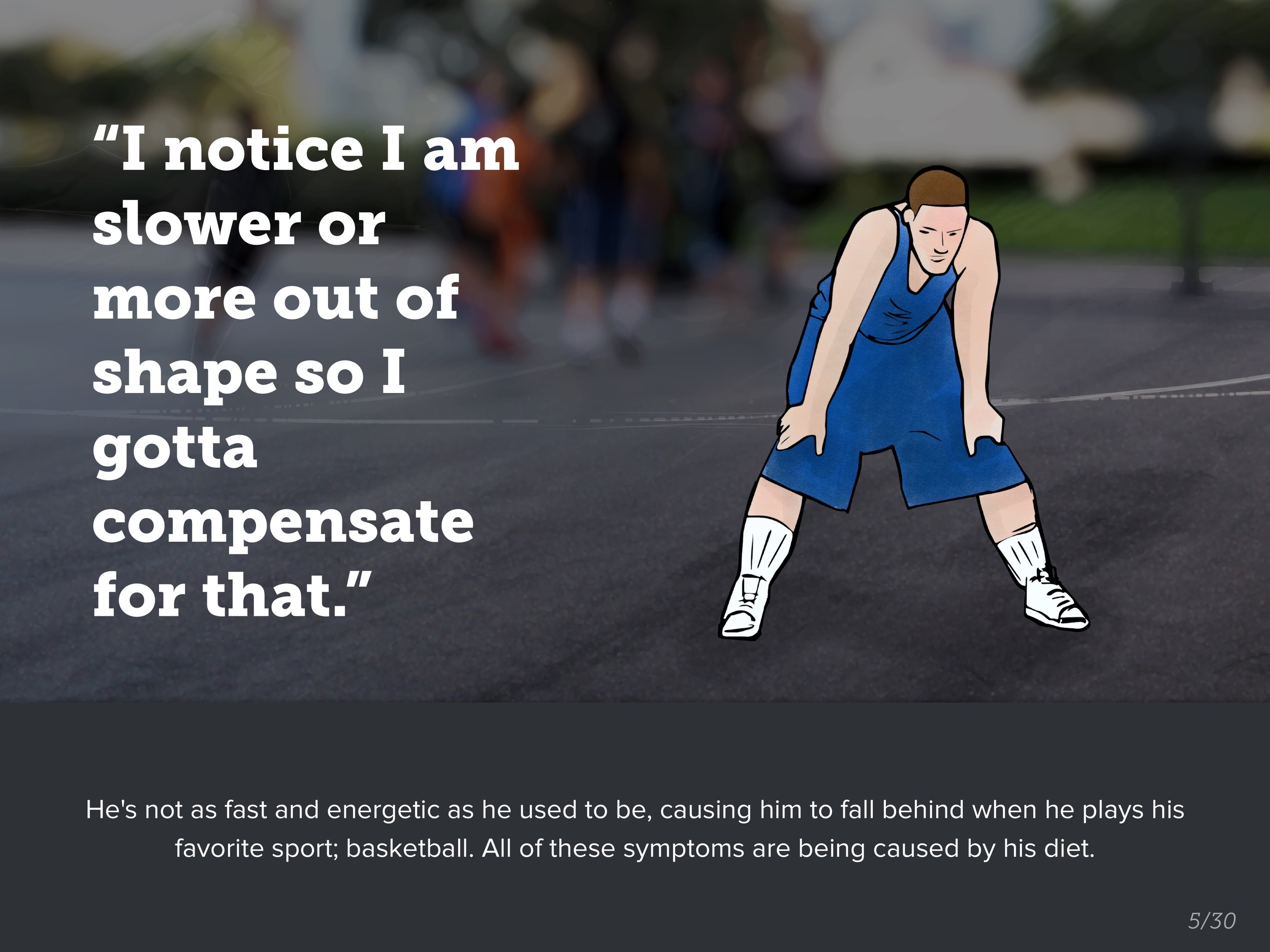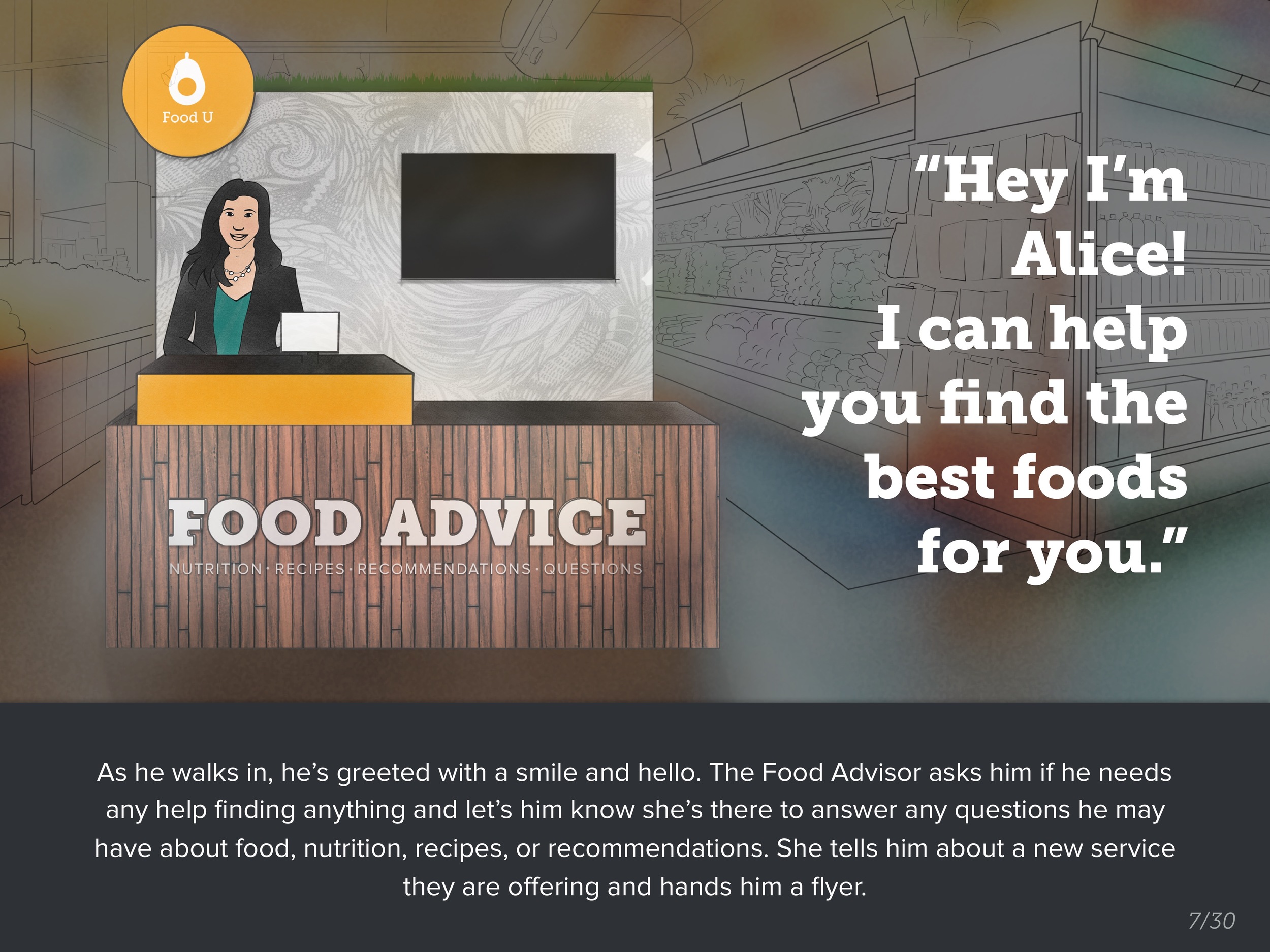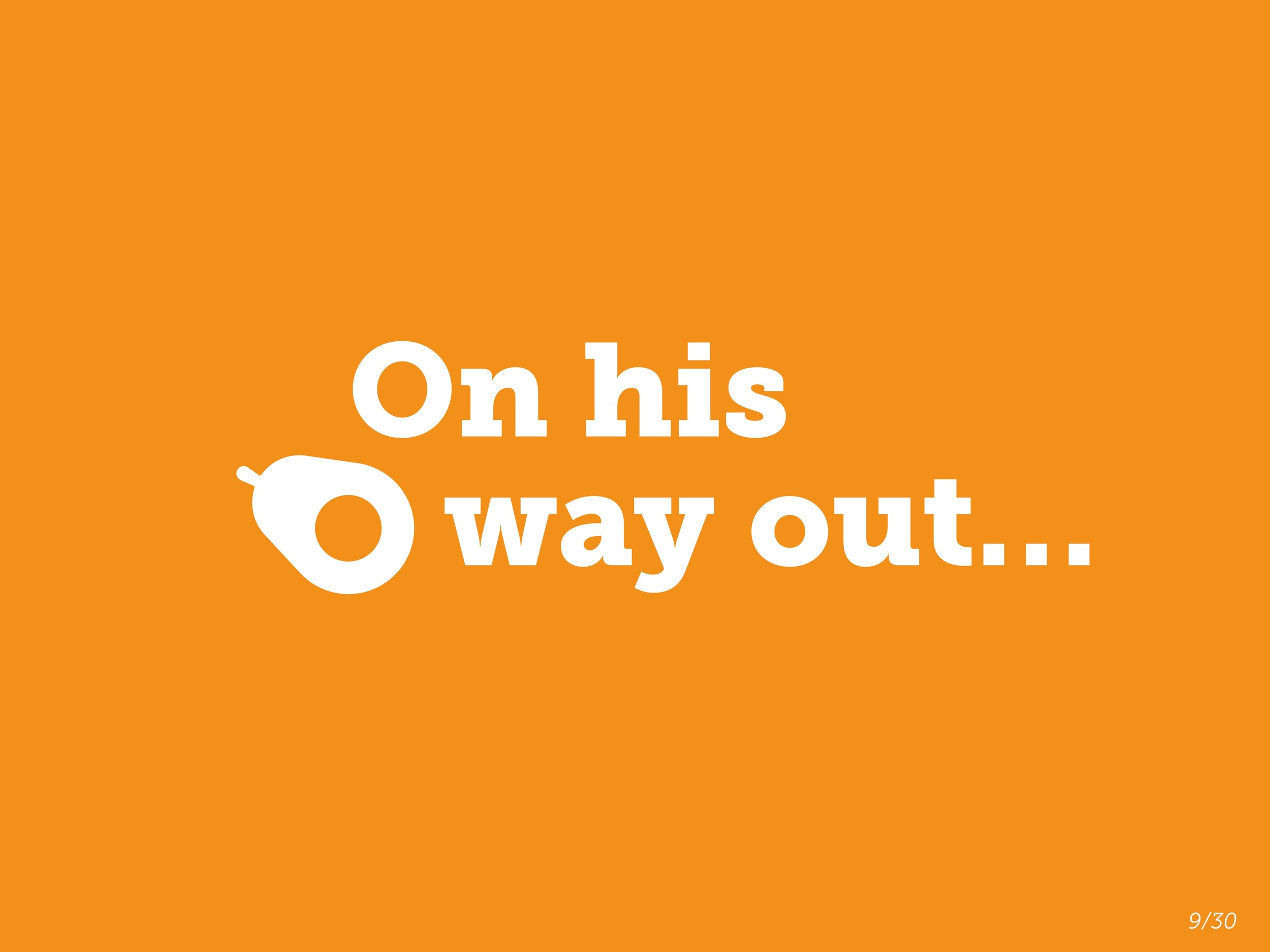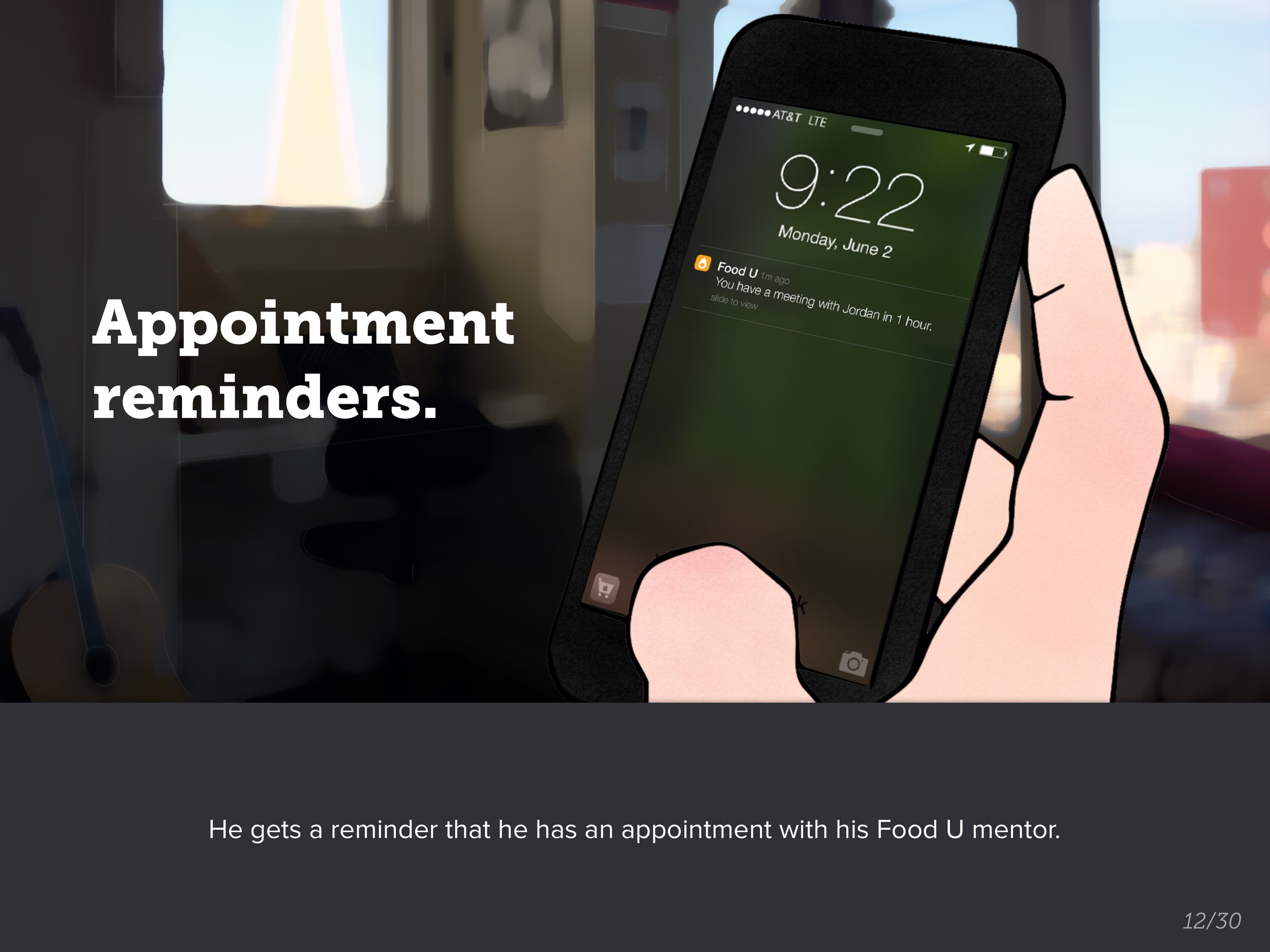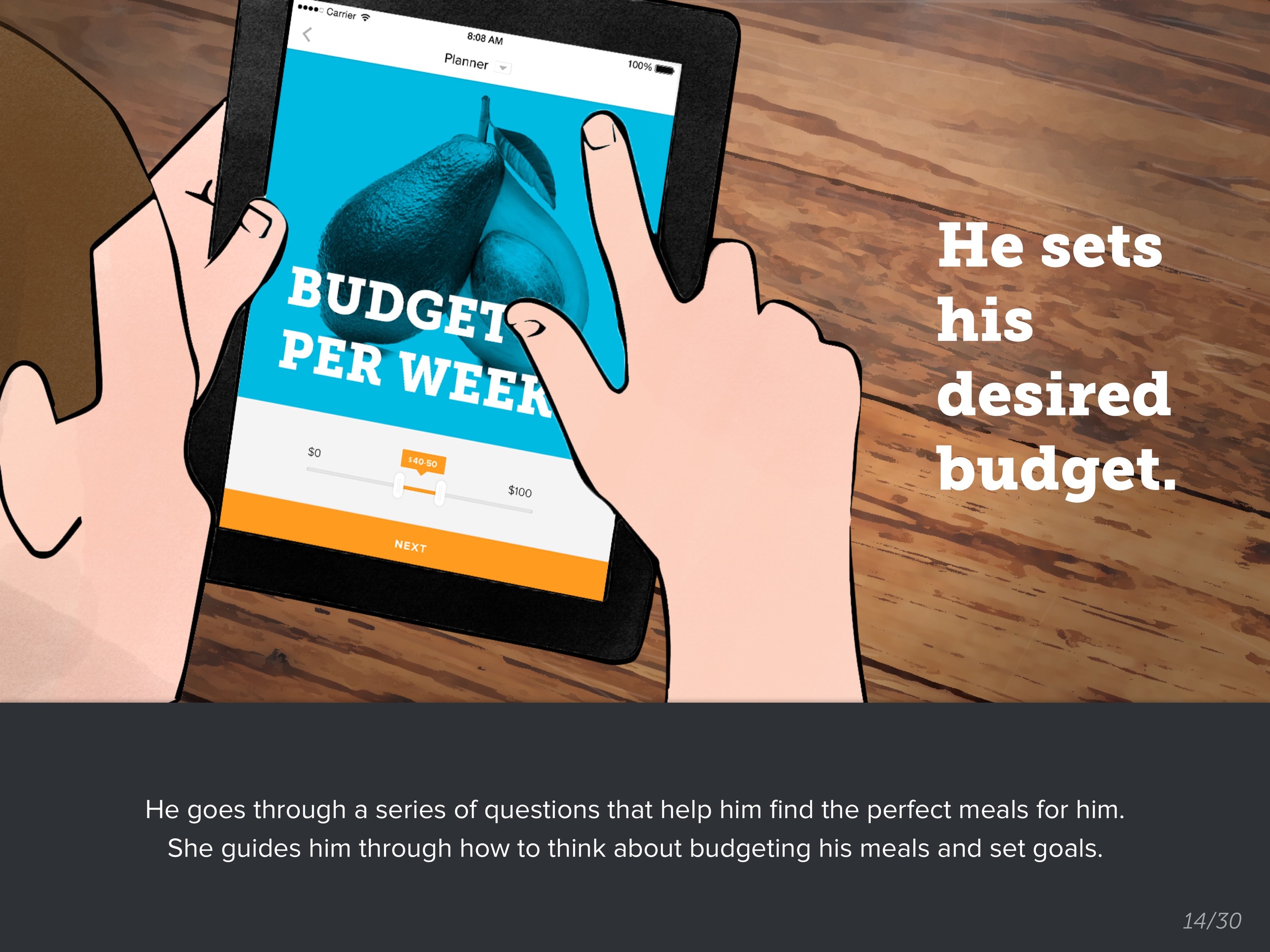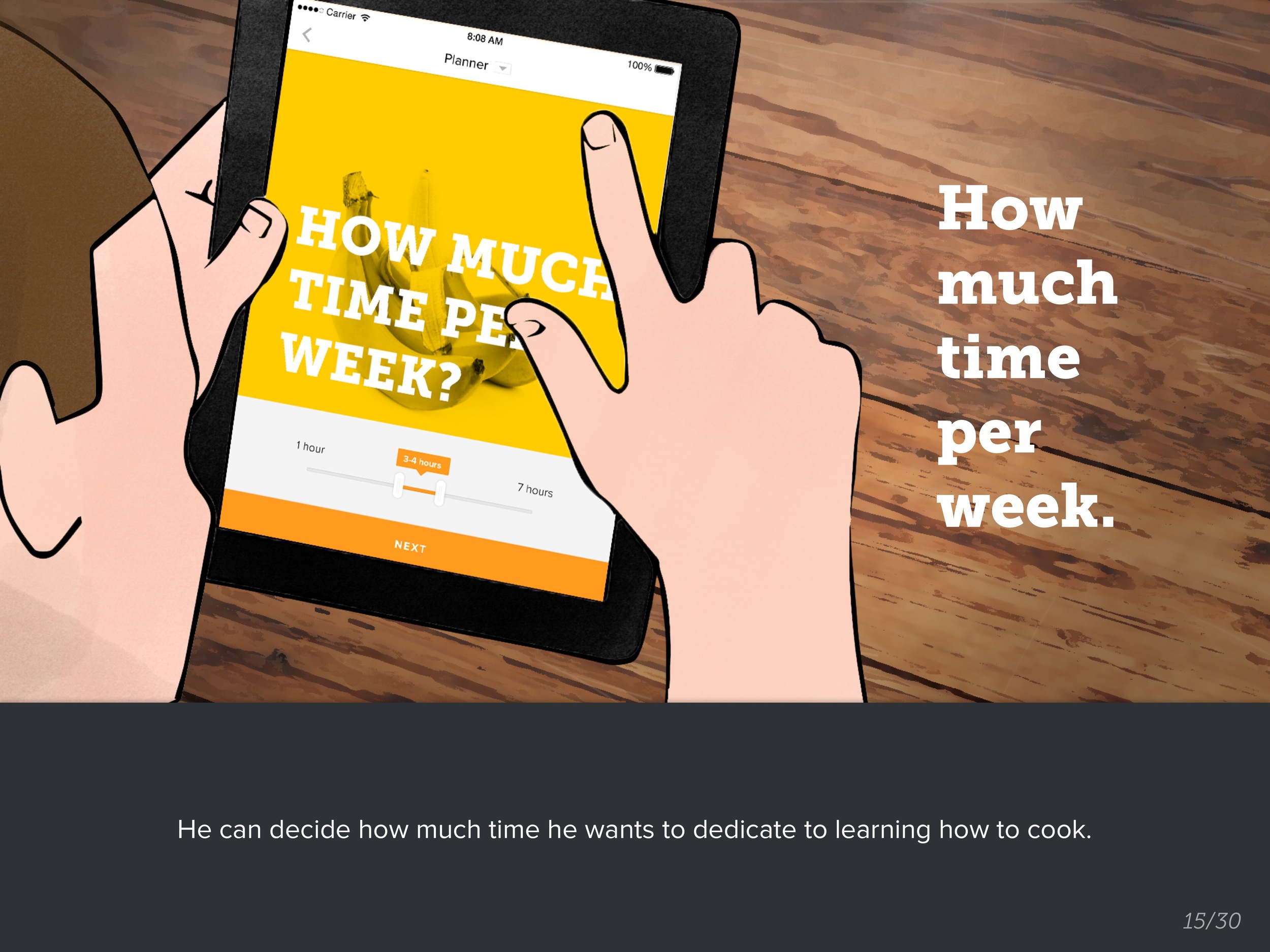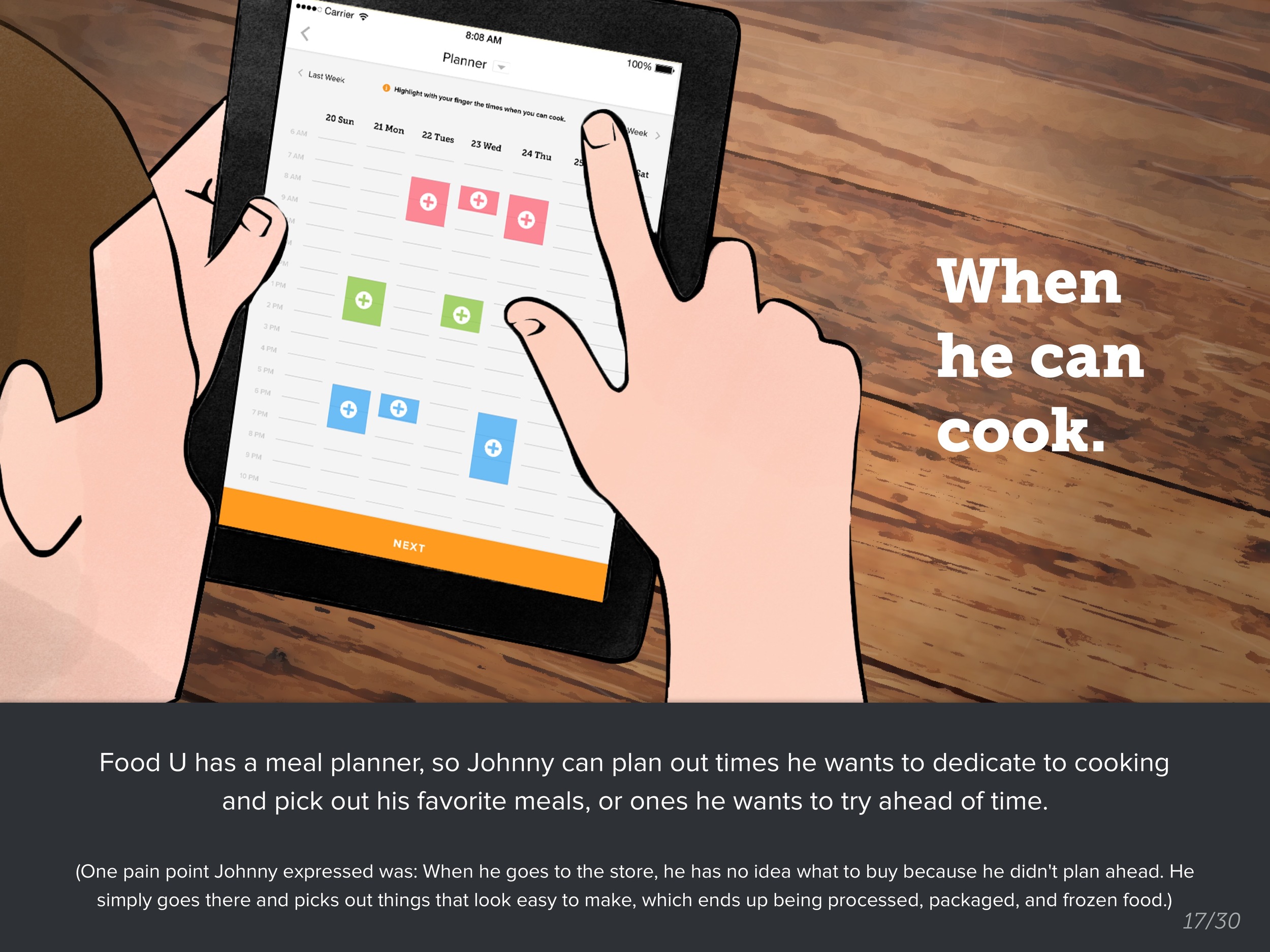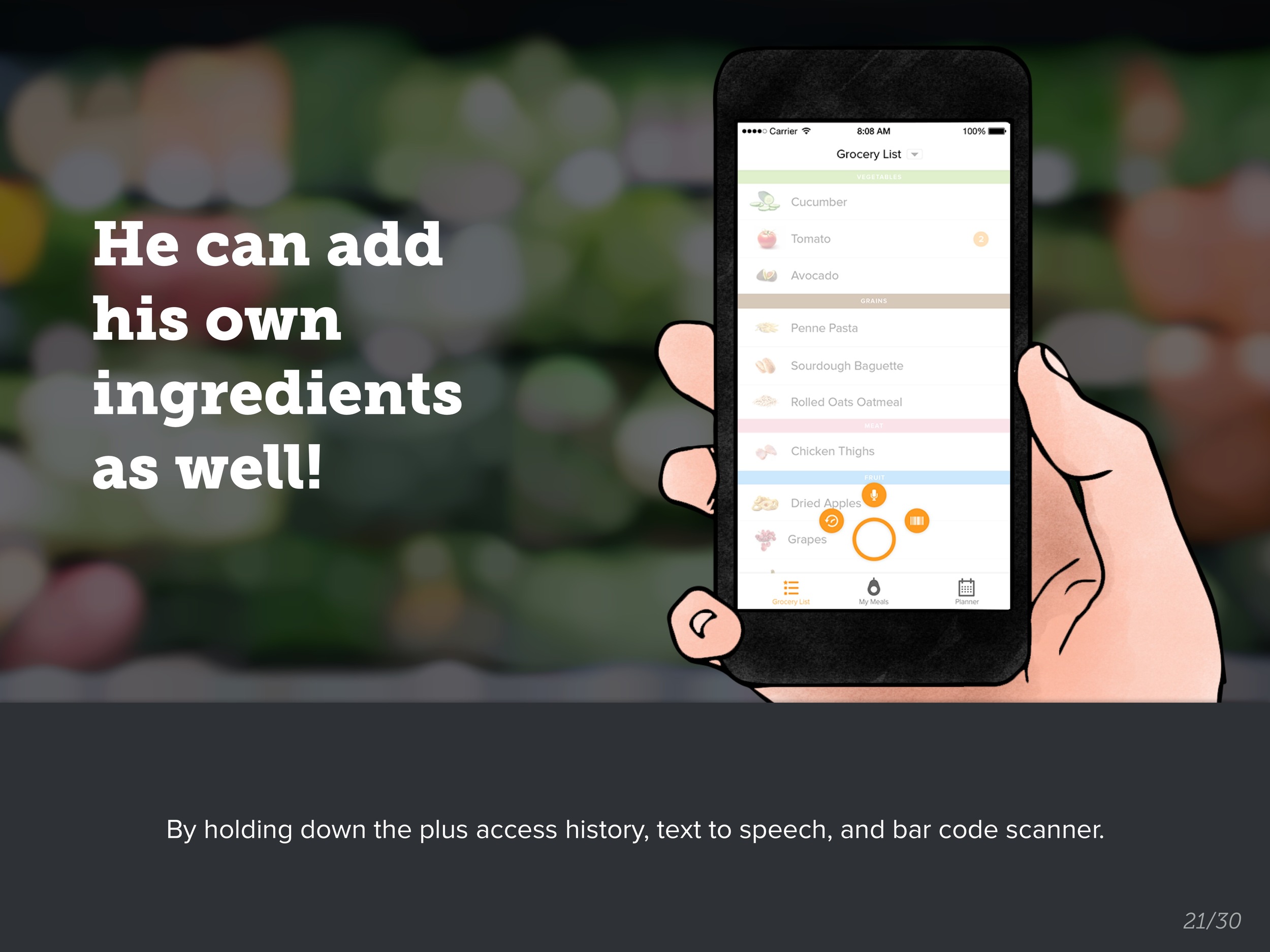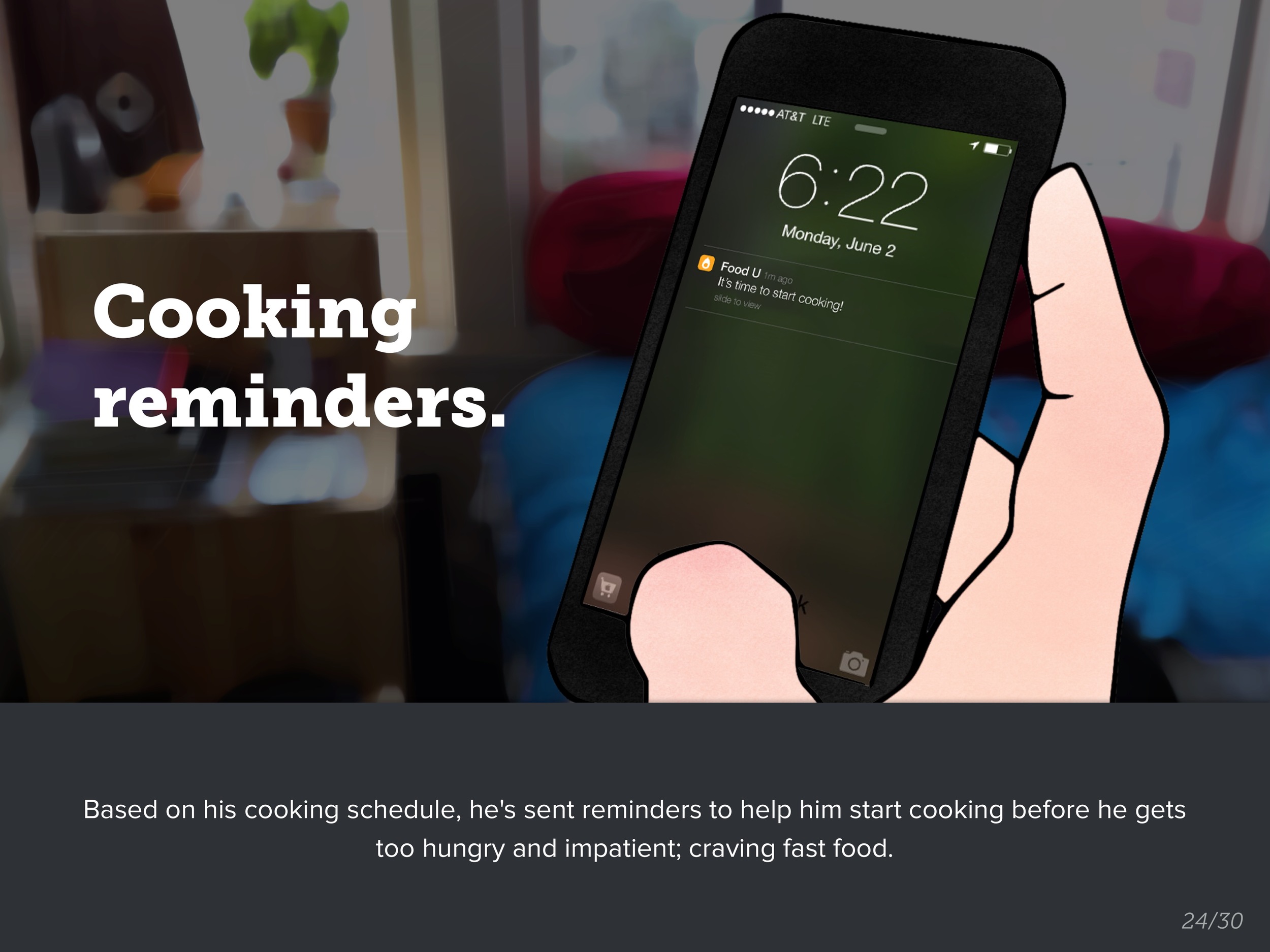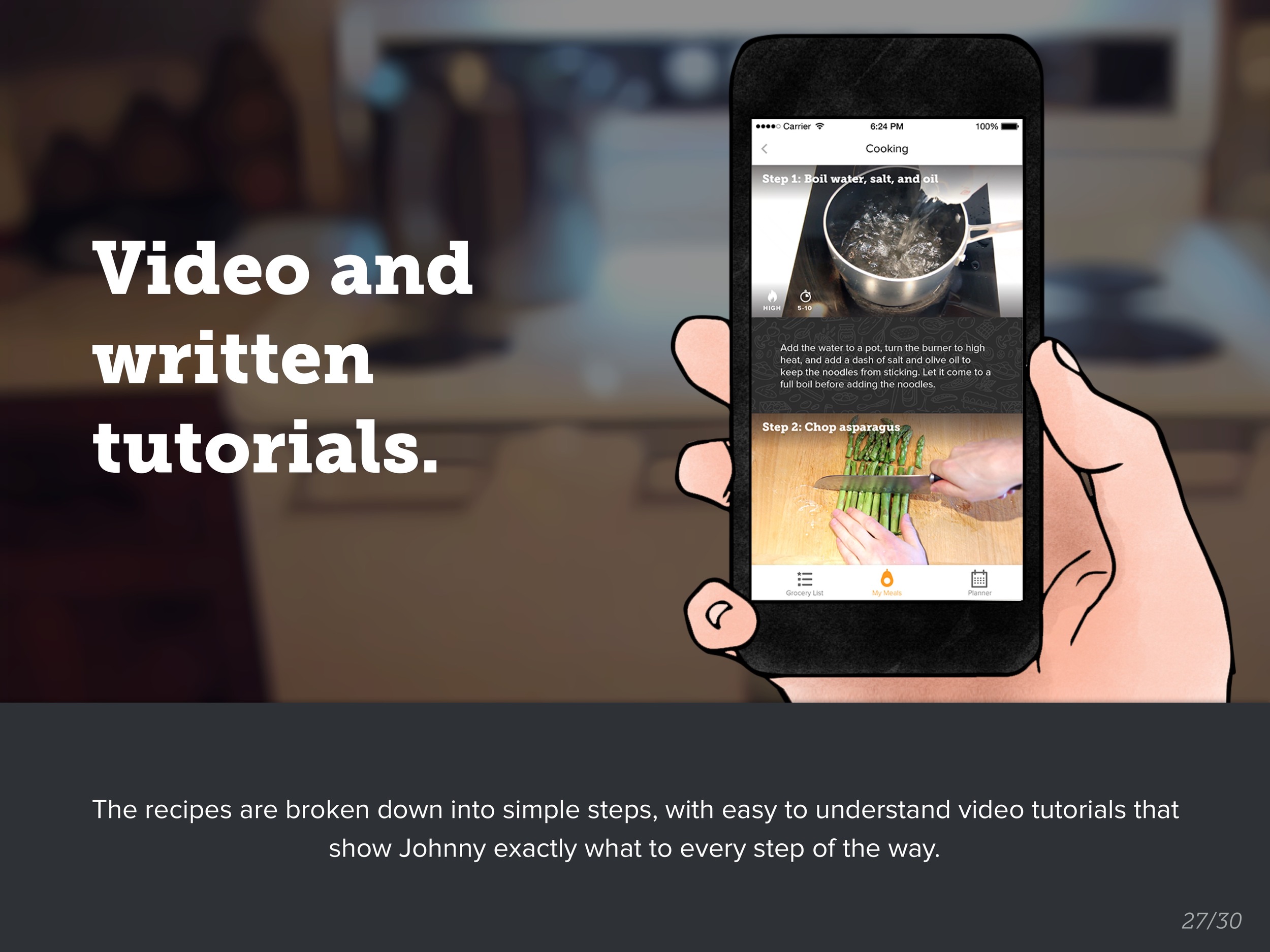 The Food U application
With the help of the Food U app shoppers can plan, shop, and learn how to cook a meal with just one app. The food U app makes breaks down the steps of how to cook meals into easy to follow video tutorials.
Set your cooking goals though easy steps
Weekly meal planner & curated meals to choose from
Planning meals is extremely important if one is to adopt the home cooking lifestyle. Most people go into the store without any plans and just pick out what is easiest to make, such as frozen meals and packaged food.
Think of this like Netflix for food. The more you interact with the recipe book, the more personalized your results are. The apps algorithms learn your behavior.
Groceries are magically added to your shopping list
As soon as you have planned out the meals you want to eat, the ingredients for those meals are added to your grocery list.
Your meals, visualized every day
Meals broken down into step-by-step video tutorials
Video tutorials visualise exactly how to cook a certain dish. Detailed written and visual instructions are also provided below.
Who pays for it?
Food U is a not-for-profit organization paid for in part by government, grocery stores, and charity.